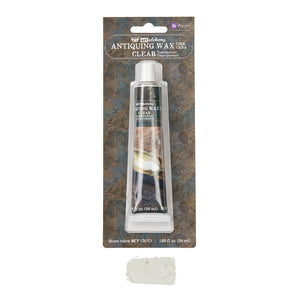 Art Alchemy - Antiquing Wax Clear - 50ml
Waxed based transparent paste adding beautiful natural satin finish. Clear wax is a product that provides permanent water resistant finishing coat to your home decor and mixed media products.
Apply a thin coat on your project once all surfaces are dry. Let the clear coat dry. it can be used with any Art Alchemy waxes to thin them down and add more transparency or partly remove them from any project.