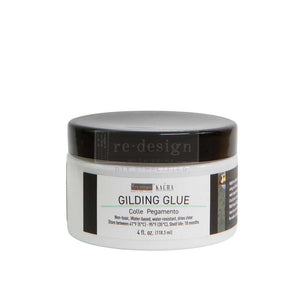 Kacha Gilding Glue - 120ml
Gilding Glue is designed for perfect, and easy adhesion with Kacha's imitation Gold Leaf sheets. 
To use. Apply medium to furniture, allow to become tacky, then add gold leaf sheets on top. Burnish, then brush off excess leaf with a clean, dry brush for dazzling effects. 
Non toxic, water-based, water resistant, clear when dried.