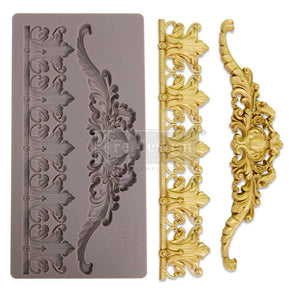 Decor Mould Kacha - Enlightened Etchings - 5"x10"
Gorgeous ornate mouldings can be seen all over Versailles. Create your own with Kacha's new decor mould. 
Use decor moulds with quick set resin, hot glue, modelling material, paper clay, etc. to create your own beautiful castings for use on furniture, decor and more. Since the moulds are also food safe, feel free to use them with fondant, chocolate and other candies.